We were joined by Angela Saurine from Escape Magazine who provided a great write up of the tour that is now up on the Escape website.
Read the Article here or continue reading below.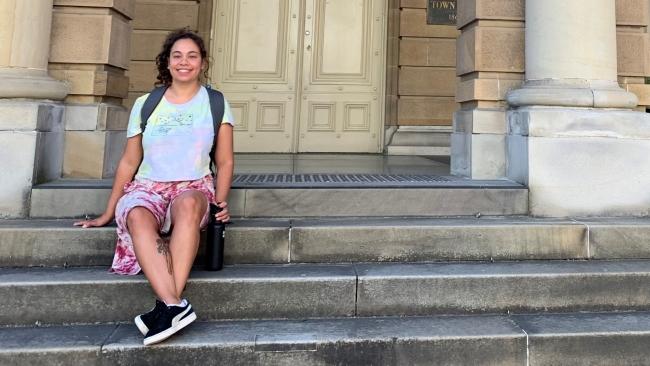 "Standing in the middle of bustling Elizabeth Street in Hobart, Nunami Sculthorpe-Green tells us to look behind us and imagine that it's a hot day in January 1832 and 40 Aboriginal people are coming towards us.
They're proud members of the resistance who have come to negotiate an end to Tasmania's Black War – a period of violent conflict between British colonialists and Aboriginal people.
Over the next hour, we follow their path towards Old Government House on the city's first Indigenous tour, Takara Nipaluna – Walking Hobart. Nunami, a passionate young Palawa historian and activist, has personal connections to many of the stories she shares. Outside the Tasmanian Museum & Art Gallery, she points out a plaque dedicated to her great-great-great grandmother, Fanny Cochrane Smith, who recorded Aboriginal songs on wax cylinders in the 1800s.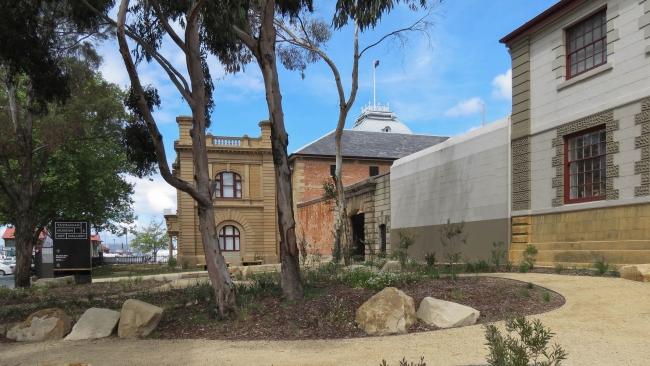 Native plants in the museum's garden give a hint of what the area looked like before colonisation. Nunami reveals that the pig face plant has edible leaves that can also soothe insect bites, while Lomandra, which tastes like celery, was used for basket weaving. She points towards the River Derwent, which was abundant with abalone and mussels that Aboriginal people used to eat, leading to piles of middens on the shoreline – collections of shell and bone that formed over thousands of years. "In some of the fancy restaurants in Salamanca, you can see shells between the bricks in the walls," she says"