Have a look at some of our recently completed projects

mumara patrula/ Wood for the Fire
Blak Led Tours Tasmania was approached by Kingborough Council to develop a new tour of their region in 2022.
The new tour mumara patrula / wood for the fire was launched in September 2022 and is licensed to the Council for two years.
This enlightening and moving guided tour is the first and only Aboriginal authored tour available south of nipaluna/Hobart.
Grounded through stories of fire, earth and water, this guided tour uses the true stories of legendary historical Tasmanian Aboriginal figures of the region, as anchors to tell the deep and ongoing story of Aboriginal connection to this coastal landscape.
On this tour, the stories unfold as you take a gentle walk on a bush track along the coastline of Trial Bay, looking across to lunawuni (Bruny island).
Created by: Nunami Sculthorpe-Green
Dramaturge: Sarah Hamilton
Produced by: Performing Lines TAS and Kingborough Council
Proudly presented by: Kingborough Council
Duration: 1 hour and 30 minutes
Photographs by Jillian Mundy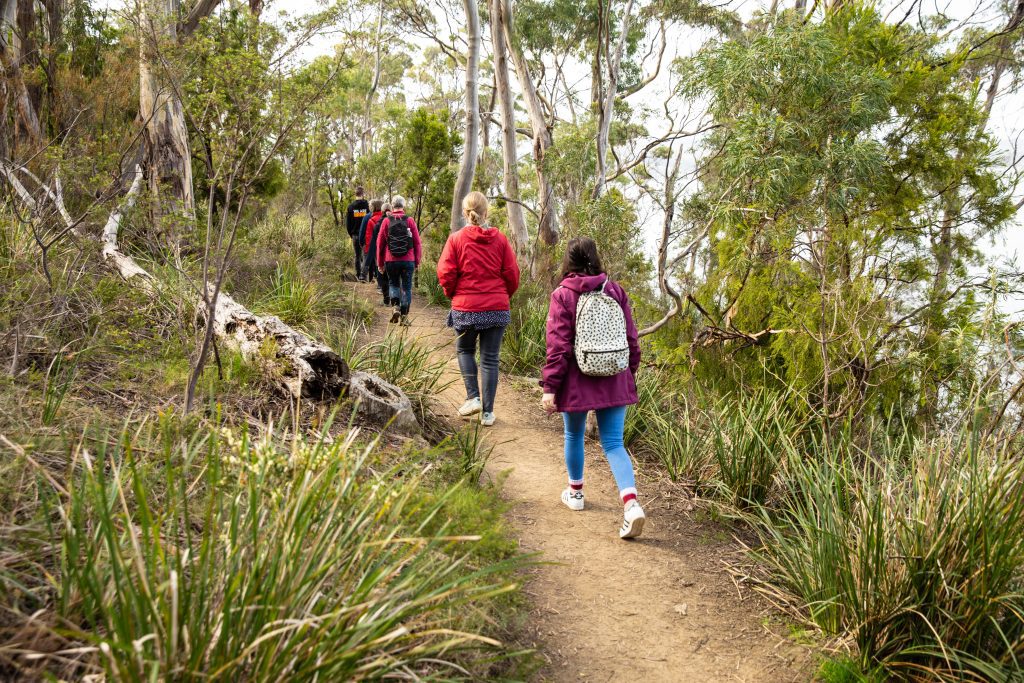 Bookings:
Bookings for mumara patrula / Wood for the Fire are managed by Kingborough council with tickets sold through eventbrite
tunapri trayapana / to know Triabunna
Nunami of Blak Led Tours Tasmania was commissioned by Spring Bay Mill to engage in a process of truth telling, exploring the Tasmanian Aboriginal history of the site in order to develop a new Aboriginal tour of the Mill site.
tunapri trayapna / understand Triabunna is a 90-minute tour that connects participants with the deeper layers of history that exist on the site that is already brimming with visible layers of story.
tunapri trayapana is a story of resistance and regeneration ~ of both the land and people ~It speaks to the story of Big River and Oyster Bay people of the area, putting their stories back into the landscape and connecting attendees with the deep history and current regeneration of the Spring Bay Mill site at trayapana
It was written as a companion piece and prequel to the takara nipaluna/walking Hobart tour.
Tunapri trayapa was delivered for the first time at Spring Bay Mill at Nocturna for the Beaker Street Festival in August 2022 and has been offered to those attending conferences, events and festivals at Spring Bay Mill – such as the Squid Fest in November 202
Got a project you want to collaborate on?
Get in contact below